"The regional crossroads and destination that offers small-town charm while providing big-city opportunities."
---
Conflicting tales exist concerning the naming of Waycross, Georgia, but almost all center on the railroad. Read More
Since the City's inception, our mission has been to provide the professional staff and supervision necessary to deliver superior municipal services to our community.
Welcome to Waycross!
Please explore this website for the wealth of information you will find, including important links and documents you may need as a Waycross resident, business, or visitor. We also provide ways for you to conveniently pay utility bills, building permits, vehicle fines, and government surplus items online.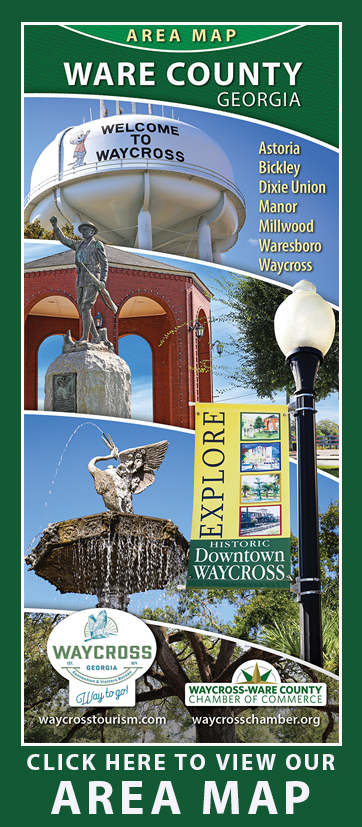 Upcoming Events
Monthly City Report

September 4 - 8, 2023 Report
Click Here For the Report

Commission Work Session

September 18, 2023 *MONDAY*
5:00 p.m.
City Hall Commission Chambers



Commission Meeting

September 19 2023 *TUESDAY*
5:00 p.m.
City Hall Commission Chambers and Facebook Livestreamed



Wayx-Ware County Land Bank Authority Meeting

September 27, 2023
2:00 p.m.
City Hall Commission Chambers