City of Waycross Community Development & Improvement
The City of Waycross Department of Community Improvement is committed to providing our customers with efficient and timely services in a supportive environment. We continue to explore ways to streamline our services utilizing available and state of the art technology, efficient procedures and processes, self-directed teams and many other resources that allow us to maintain our competitive edge.
Please use the links below to the services you are interested in and also review the Document Center on this site for forms and documents you may need.
Community Improvement Director

Marc Hawkins

Administrative Assistant

Allie Lindsey

Engineering Technician/Soil Erosion & Storm-water Permitting Administrator

Gary Franklin
Building Department
Building & Code Inspector
Shane Pridgen
Frequently Asked Questions:
What codes are currently being enforced in the City of Waycross?

International Building Code (2018 edition)
International Residential Code (2018 edition)
International Fire Code (2018 edition)
International Fuel Gas Code (2018 edition)
International Mechanical Code (2018 edition)
International Plumbing Code (2018 edition)
International Energy Conservation Code (2018 edition)
National Electrical Code (2017 edition)
www.dca.state.ga.us for Georgia amendments to each code

When do I need a permit?

A permit is required when one desires to construct, enlarge, alter, repair, move, demolish any structure or to erect, install, enlarge, alter, repair, remove, convert, or replace any electrical, gas, mechanical, or plumbing system or portion thereof. It is recommended that you call the Building Official at 912.287.2944 prior to doing any work and ask if permits are required. An inspector will gladly meet with you to discuss if any of the work requires a permit.

When do I need an inspection?

An inspection is required before covering any work during construction process. Examples would be as follows:
A footing inspection before any concrete is poured
Any plumbing and/or electric installed under that slab would also need inspecting before concrete is poured.
Rough-in inspections, which includes the framing, plumbing, electrical, HVAC, and gas systems, before any drywall is installed.
An 80% inspection is required to get permanent power on the structure.
Then the final inspection where framing, plumbing, electrical, HVAC, driveway, house number, landscaping and soil erosion measures are to be completed.
A Certificate of Occupancy when approvals from all departments have been received.

What do I do when I'm ready for an inspection?

Call the City of Waycross Community Improvement Department at 912.287.2944. Please reference the job address and the type of inspection being requested. Also note that inspections will be done the next business day.
For more information about Building Permits and Contractors: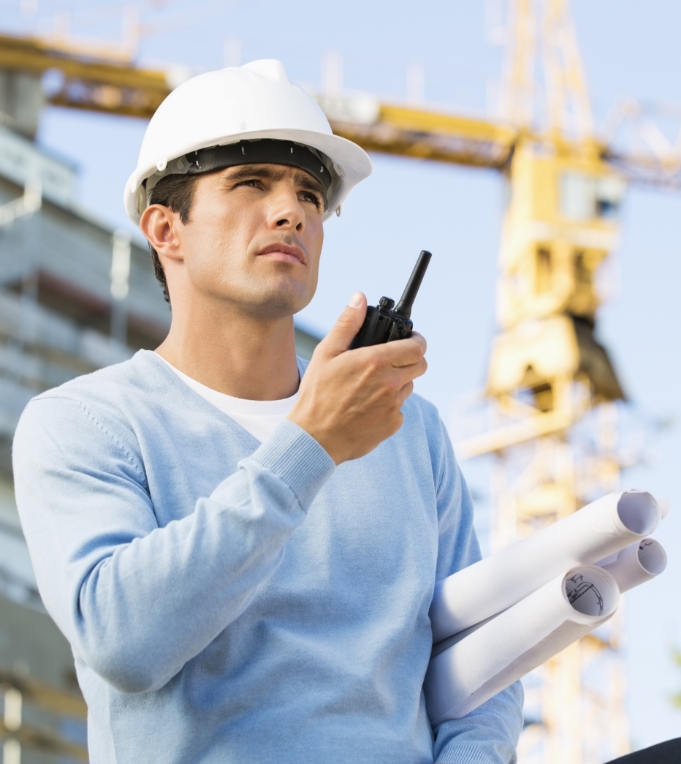 Planning and Zoning Administration
Community Improvement Director
Marc Hawkins
The Zoning Division is responsible for governing of all uses of land and developments within the incorporated limits of the City of Waycross. Complaints of zoning violations are handled in conjunction with building inspection personnel. The Zoning Division works closely with the Waycross-Ware County Planning Commission to ensure that present and future uses of land for development are compliant with the Comprehensive Plan and Future Land Use Plan.
Zoning Application Process City of Waycross Rural Zone Flyer City of Waycross Rural Zone Sign
Frequently Asked Questions:
How do I find out how my property is zoned?

You need to call the Planning office at 912.287.2944 for the most accurate information. It helps if you know the address or the Map and Parcel number that you are inquiring about. Due to frequent changes, the City of Waycross does not post the official zoning map online. Note also that the zoning designation on the Ware County Tax Assessor website is not the actual Zoning district.

Is there a fence ordinance in the City of Waycross? And where can I put my fence?

The City of Waycross does have a fence ordinance. Permits are required before installing, changing, or enlarging any fence. Review the Fence Ordinance here.

Where on my property can I put a pool or storage building?

Pools, storage buildings, shops, sheds, etc., are called accessory-use structures. These uses must meet setbacks according to Zoning Section 607.

Am I allowed to operate a business out of my home?

You may operate certain businesses out of your home. You will need to apply for a Home Occupation License and meet the following criteria:

No persons other than those living in the residence are employed with the home-based business.
The floor for conducting such business cannot exceed 20% of the total floor area of the residence.
Such activity will not change the outside appearance of the residence.
Merchandise cannot be sold in connection with such business in any form.
The business does not generate such street traffic or parking as to create a nuisance to the neighborhood.
Except that customary for a normal household, no equipment is used nor any activity permitted which is obnoxious or offensive by reason of noise, odor, dust, smoke, fumes, vibration, or interference with normal radio and television reception to other residents in the neighborhood.
No sign(s) shall be displayed, and nothing visible from the street that indicates that a business is being operated from the residence.

What are the rules for Recreational Vehicles (RVs)?

RVs are considered vehicles and therefore are not allowed to be used as a residence. They must meet the regulations in the City of Waycross Code of Ordinances Section 20-54.

Who do I contact about a possible zoning violation?

You may call with your complaint to the Community Improvement Department, Monday-Friday, 8 am - 5 pm, at 912.287.2944.

Who can rezone my property?

Only the property owner, his/her agent, and the City of Waycross City Commission can request a zoning change. If the City seeks the request, then the property owner has to be notified and given an opportunity to speak at public hearings in favor or in opposition of the request.

How do I request rezoning my property, and what is the process?

The first thing to do is submit an Application to Amend the Zoning Map to the Community Improvement Department. Community Improvement will then prepare a staff report to present at the Waycross/Ware County Planning Commission. You will be sent a letter notifying you of the meeting time, date, and location for this meeting. This will be the only notification you receive during the process. The Planning Commission will make a recommendation to the City Commission. The City Commission will set a public hearing for your request. Your property will be posted with a sign notifying the public of your specific request and the date, time, and location of the public hearing. At the public hearing, City staff will present your request and the recommendation to the City Commission. The Commission will then allow those who signed up to speak in favor or in opposition to the request. The City Commission will then vote on the request. If the request is approved, it has to be read at two subsequent Commission meetings before it takes effect.

What are the rules for signs within the City of Waycross?

The City of Waycross has adopted a Sign Ordinance that can be found in the City of Waycross Zoning Ordinance Section VIII. You will need to know the property's zoning designation to know what signs and the size of signs are allowed on your property.

Are there any ordinances on vehicles parked at my home?

Yes, the City requires all vehicles to have current tags and insurance, or they will be considered abandoned vehicles. They will be regulated by City of Waycross Code of Ordinances Section 20-66 through 20-70.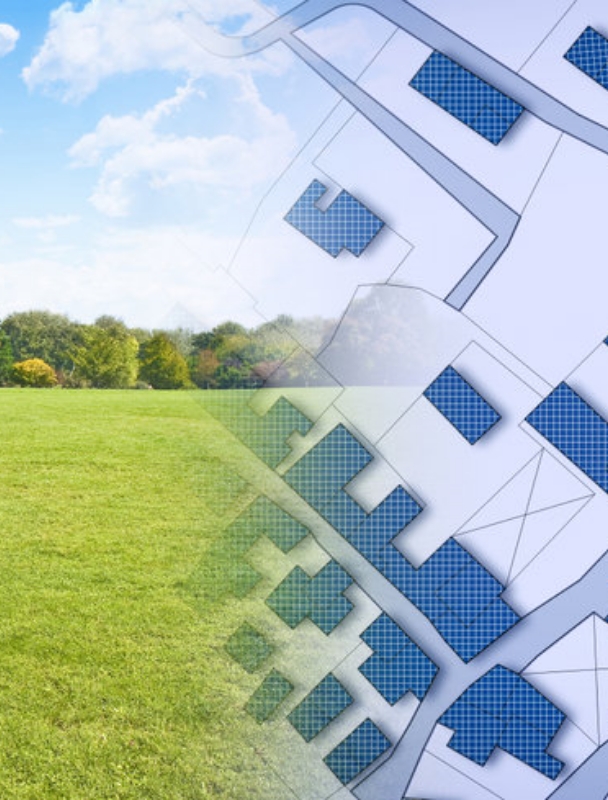 Zoning Map – GIS
Zoning Ordinances
Code Enforcement
Maria Mata

Kelly Taylor

Malachi Christopher

Sara Strickland

Glenn Wiederman
The concept of Code Enforcement is relatively new. Code infractions often exist because people do not realize what they are doing is against the law. For instance, a citizen may be unaware that parking a vehicle without a valid tag outside their garage violates an ordinance. Most citizens are willing to play by the rules once they know the rules.
Obviously, the best method of enforcement is to inform the public about the standards that govern our communities and neighborhoods. The City strives to help residents comply with the existing City codes. Usually this happens with an initial contact and providing the resident with the requirements needed to come into compliance.
What Does This Mean?
Most violations are reported as complaints by concerned citizens.
Many violations exist because the responsible person does not know what the ordinances are.
Code Enforcement is primarily educating the responsible person about ordinances with prompt voluntary citizen correction.
Enforcement actions may include but are not limited to fines and liens to handle the code violations.
Feel free to call the City of Waycross Community Improvement Department at 912.287.2944 or stop by City Hall; we're located on the 3rd floor.
Most Common Neighborhood Code Violations:
Open storage of junk, garbage, trash and other debris.
Major auto and/or boat repair in residential area
Abandoned/ Improperly Tagged Vehicles:
Storage of any wrecked, dismantled, partially dismantled, inoperable motor vehicle, recreational vehicle, trailer, boat, or special purpose vehicle is prohibited. A vehicle is considered inoperable if it is being stored or parked with any wheels missing, any tires flat, or if it does not have a current license tag. Motor vehicles or trailers of any type without current license plates must be in a completely enclosed building.
Keep Your Yards Cut and Maintained:
To many people's surprise, it is against the law to allow weeds, grass or other undergrowth to grow a height of 12 inches or more. Please keep all grass and other vegetation mowed and trimmed to help make a more beautiful Waycross.
Minimum Standard for Dwellings
All structures shall be maintained in good condition. This means no broken windows or doors, and roofs should be weather tight. Dwellings must also meet minimum standards for space, light and ventilation, basic sanitary facilities, and equipment.
A Guide to the Complaint Process:
The City of Waycross receives numerous complaints each year asking for assistance in dealing with such issues as abandoned vehicles, weeds, businesses in residential areas, and a variety of other civil complaints. In dealing with these complaints, one of the major issues the City must address is the rights of the property owner vs. city code. This is the role of the Code Enforcement agent. The Code Enforcement agent is responsible for reviewing the complaints received and taking the appropriate action.
Filing a Complaint:
call 912.287.2944 or click here for more information
On October 1, 1991, the Uniform Codes Act became effective in Georgia. The Act made the following eight (8) construction codes mandatory as the Georgia State Minimum Standard Codes. Listed below are the code editions in effect as of January 1, 2004:
International Residential Code 2018 Edition
National Electric Code / NFPA 70 2020 Edition
International Building Code 2018 Edition
International Gas Code 2018 Edition
International Mechanical Code 2018 Edition
International Plumbing Code 2018 Edition
International Fire Prevention Code 2018 Edition
International Energy Conservation Code 2018 Edition
International Swimming Pool & Spa Code 2018 Edition
All the above codes have Georgia amendments. The Act requires local governments that elect to enforce codes within their jurisdictions to adopt administrative procedures and penalties to locally enforce any of these mandatory codes. Also, any applicable appendices of these codes must be adopted locally to be enforceable within a specific local jurisdiction. The Act also made the following optional codes available for local government adoption and enforcement. Local governments choosing to enforce any of these optional codes must adopt the code(s) they wish to enforce, as well as administrative procedures and penalties. Only the Swimming Pool Code and Housing Code have Georgia Amendments.
International Property Maintenance Code 2006 Edition
State Fire Marshall
The following codes became effective on July 29, 1998:
Codes became effective January 1, 2020
Life Safety Code / NFPA 101 2018 Edition
International Fire Code 2018 Edition
120-3-3 Rules and Regulations of the Office of the Fire Safety Commissioner amendments to all of the NFPA and International Fire Codes effective January 1, 2020